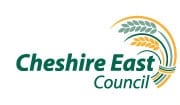 The aim was to produce a film where the participants were from the Middlewich Community, and were older people sharing experiences with younger people but each had connections to war from the Great War to present day.
The film was to be short but a cross section of views from different perspectives, what has war meant to them from memories of talking to WWI survivors, family members caught up in battle, their own experiences of warfare and impact upon themselves and their communities.
The film was commissioned by Anne Sherman, Arts Officer, Health and Older People and produced by Peter Carruthers. Peter is an Actor, writer and filmmaker based in the North West. www.petercarruthers.co.uk  
Participants included Alan Berry, Andy McCormick, Ken Kingston, Allan Earl, Ellen Bagshaw, Jack Davis, Greg Williams, Dorothy and Bud Wood.
{youtube}gnUnL1G9J-g{/youtube}