This list is not just the fallen but also those who were prisoner's of war, or on the honours list and the roll of serving men from Middlewich.
Cover tributes:
"I congratulate Middlewich on it's substantial contribution to Military Forces",
Lord Kitchener, F.M.
God grant us through all times such souls as these,
Who know no fear, who seek no meed of praise.
E.H. Fernie, Chaplain, Australian Forces (formerly of Middlewich Parish Church)
What has Britain done?
On every front the flag unfurled,
Fought a world-war round the world.
F.B. Hodgins, New York Herald.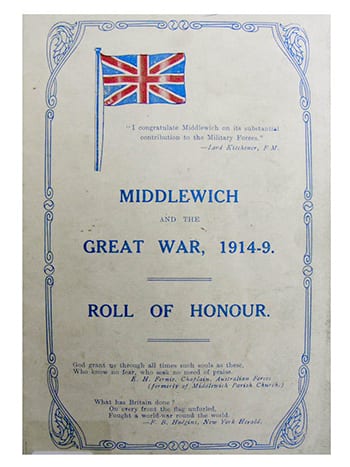 Thank you to Jan Hutson for spending time typing this out for the project.