Between the months of July and October 2005 community volunteers in the town of Middlewich, Cheshire, were involved in a public archaeological excavation on land at Buckley's Field adjacent to King Street, the Roman heart of the town
The Middlewich Community Dig developed out of the 'Roman Middlewich Project', a Heritage Lottery funded programme which served to open up the rich archaeological legacy of Middlewich to the general public between 1998 and 2005.
A successful application for a grant was made to the Local Heritage Initiative (LHI) in 2005, the main aim of which was to provide an opportunity for members of the local community to become actively involved in archaeological investigation. Prior to this, the involvement of the community in archaeology had been very limited- the last major series of such amateur excavations were undertaken in the 1970s by John Bestwick, the results of which were never fully published.
The Community Dig took the form of a lecture series, geophysical survey, evaluation and full scale excavation.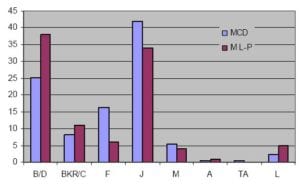 This website has been prepared with ongoing community involvement supported by funding from the Heritage Lottery Fund. The post-excavation analysis was undertaken alongside a series of lectures and workshops designed to illustrate how the finds and data from the excavation are interpreted to tell the story of the site and its place in the history and development of the town.
This section of the website is presented as an interactive report showcasing the results of the dig. To read the report in order, simply navigate through the drop-down menus on the right in sequence. Alternatively you can skip directly to a section that interests you. You can listen to our architects here. The categories are (please click):